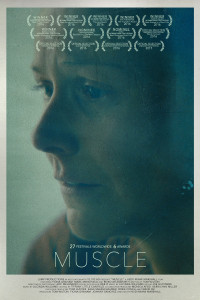 ---
Hello!
We are very excited to share our film with festivals and press. Please let us know if you need any more support from us.
UPDATE
29 Film Festivals, 6 Awards, 2 Nominations
Thank you so much,
Muscle Filmmakers
info@musclefilm.com
---
ELECTRONIC PRESS KIT
Download our EPK as a PDF:
Included in our EPK:
Film Specs
Synopsis
Cast & Crew Bios
Director Statement
Publicity photo captions – credit info is provided and must be used wherever they are published, and may not be altered from original versions.
Festival Awards and Upcoming Festivals
Poster download link (also click here for quick access to Posters)
---
PUBLICITY PHOTOS
Please click here to download PUBLICITY PHOTOS.
Your computer will download a ZIP folder. It is compressed and you will need to unzip it.
Large and small sizes of photos are provided.
---
All additional press and sales inquiries may be directed to muscleshortfilm@gmail.com
See you at the Festivals!